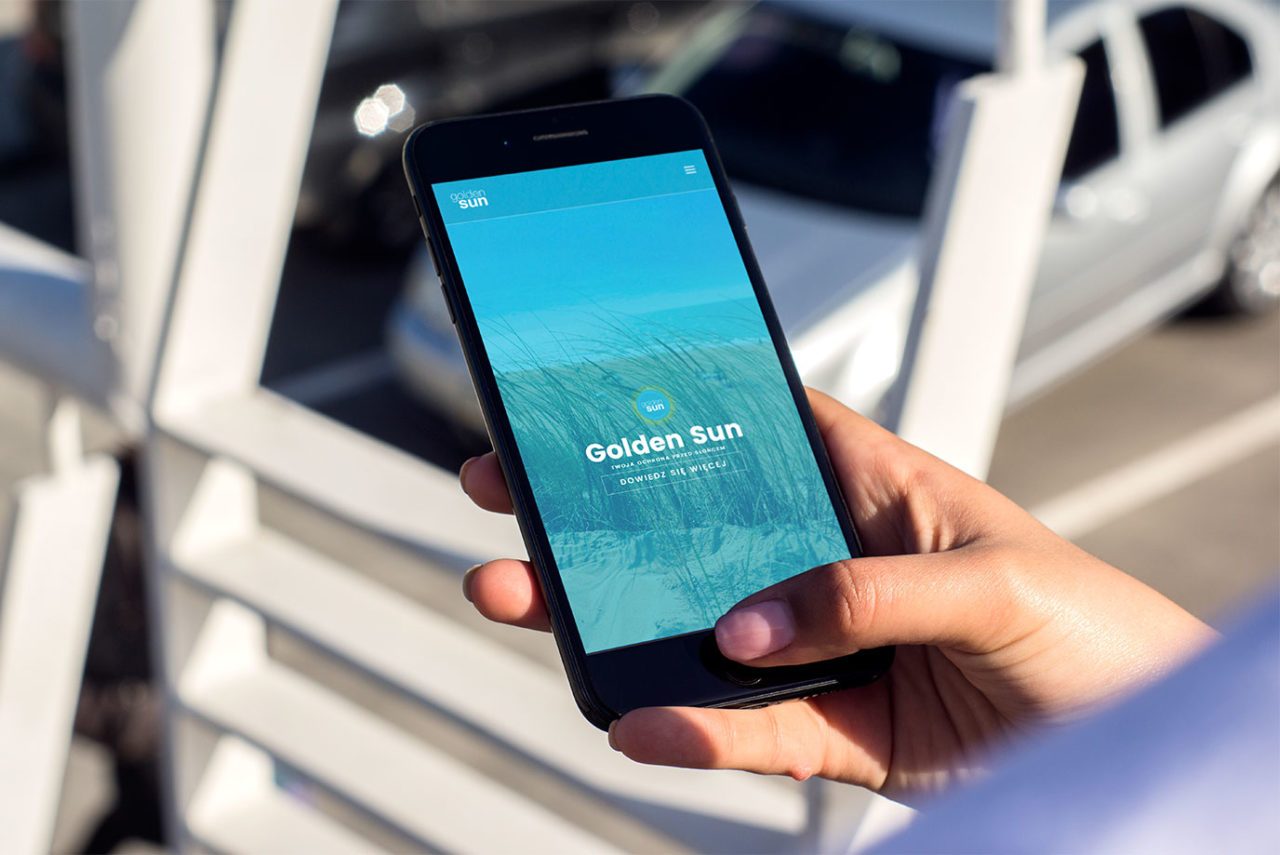 Our goal was to create a fully responsive website reflecting the nature of the Golden Sun brand product line. The design we developed was developed in accordance with the latest UX standards and the development of visual identification for the product line we created.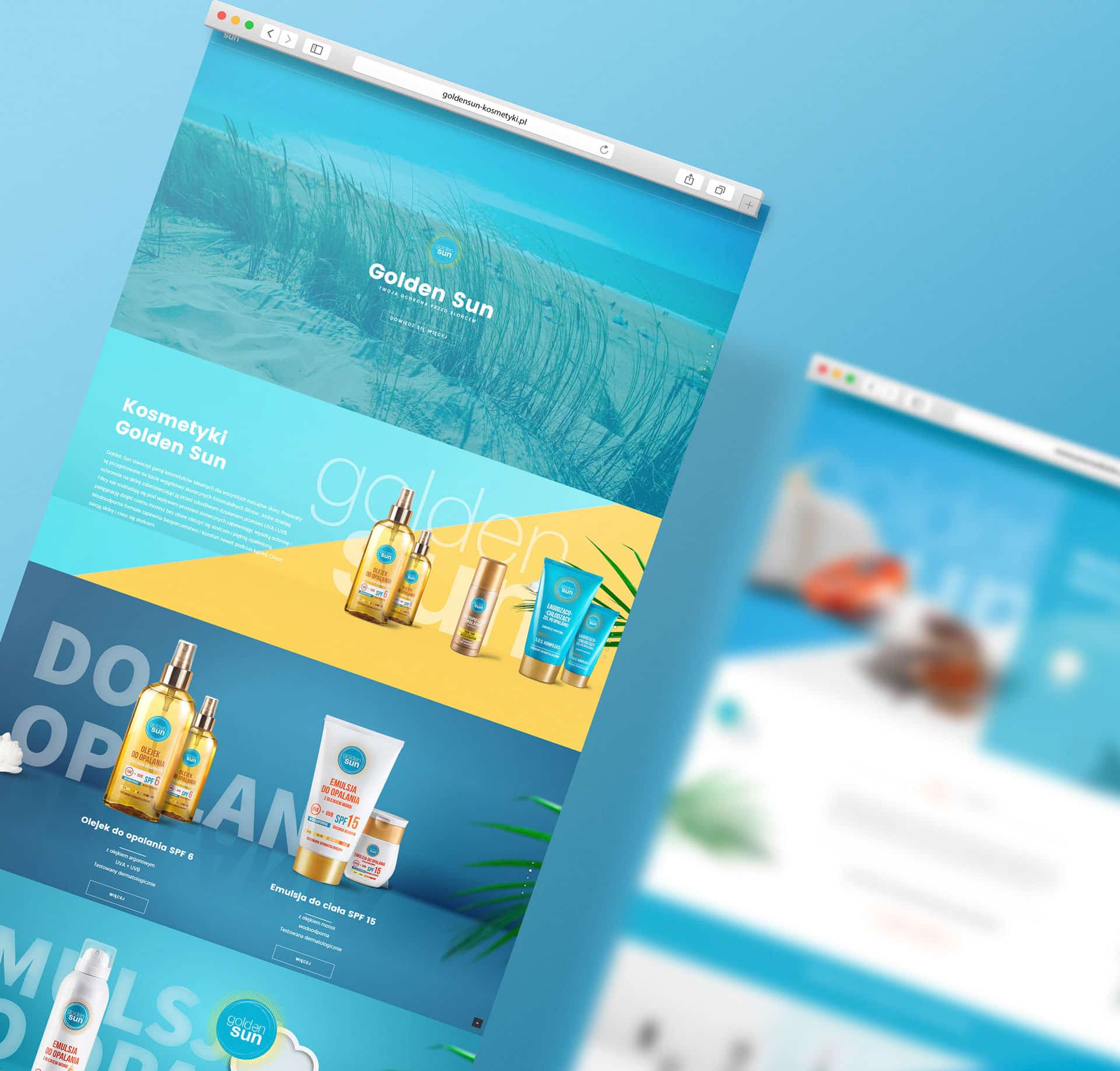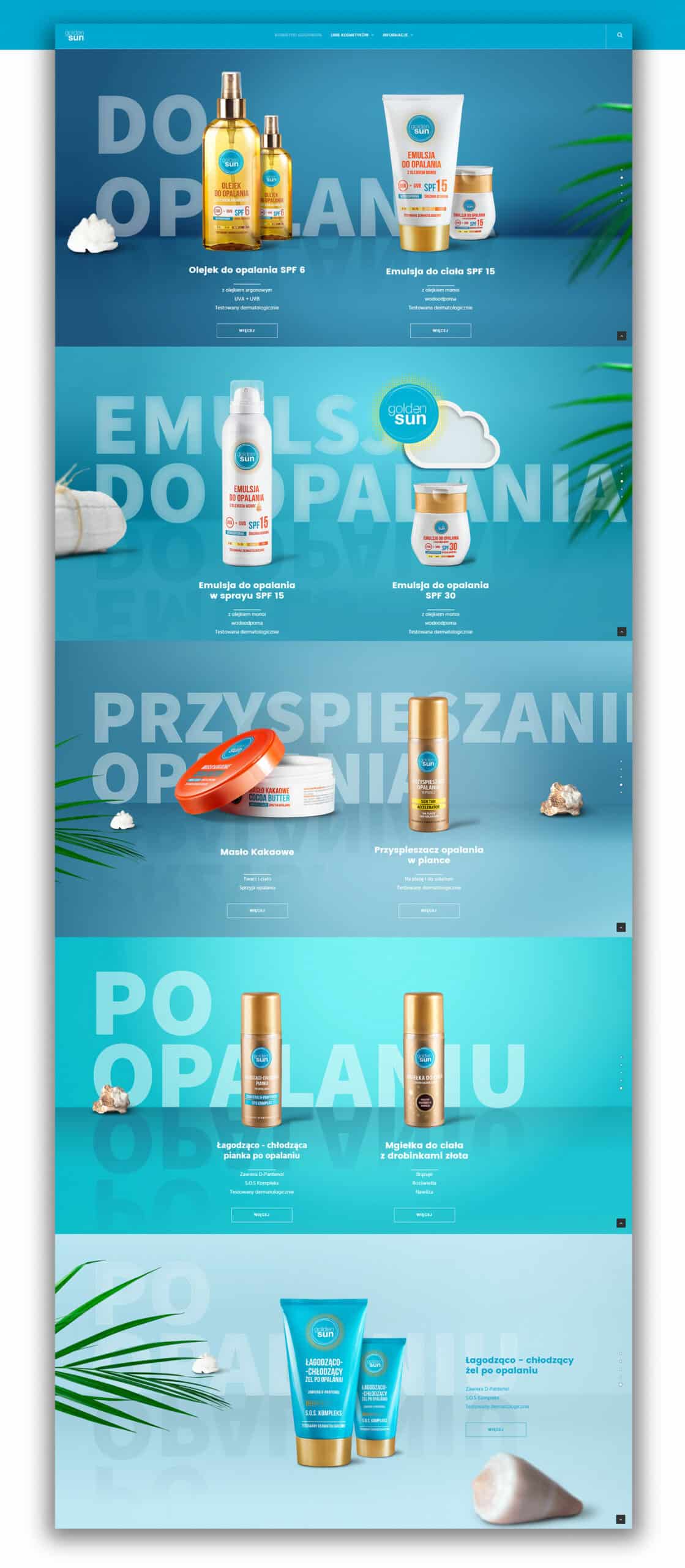 As part of the project, we have developed a catalog of brand products – for its needs, we have created additional elements to complement the visual identity of the brand.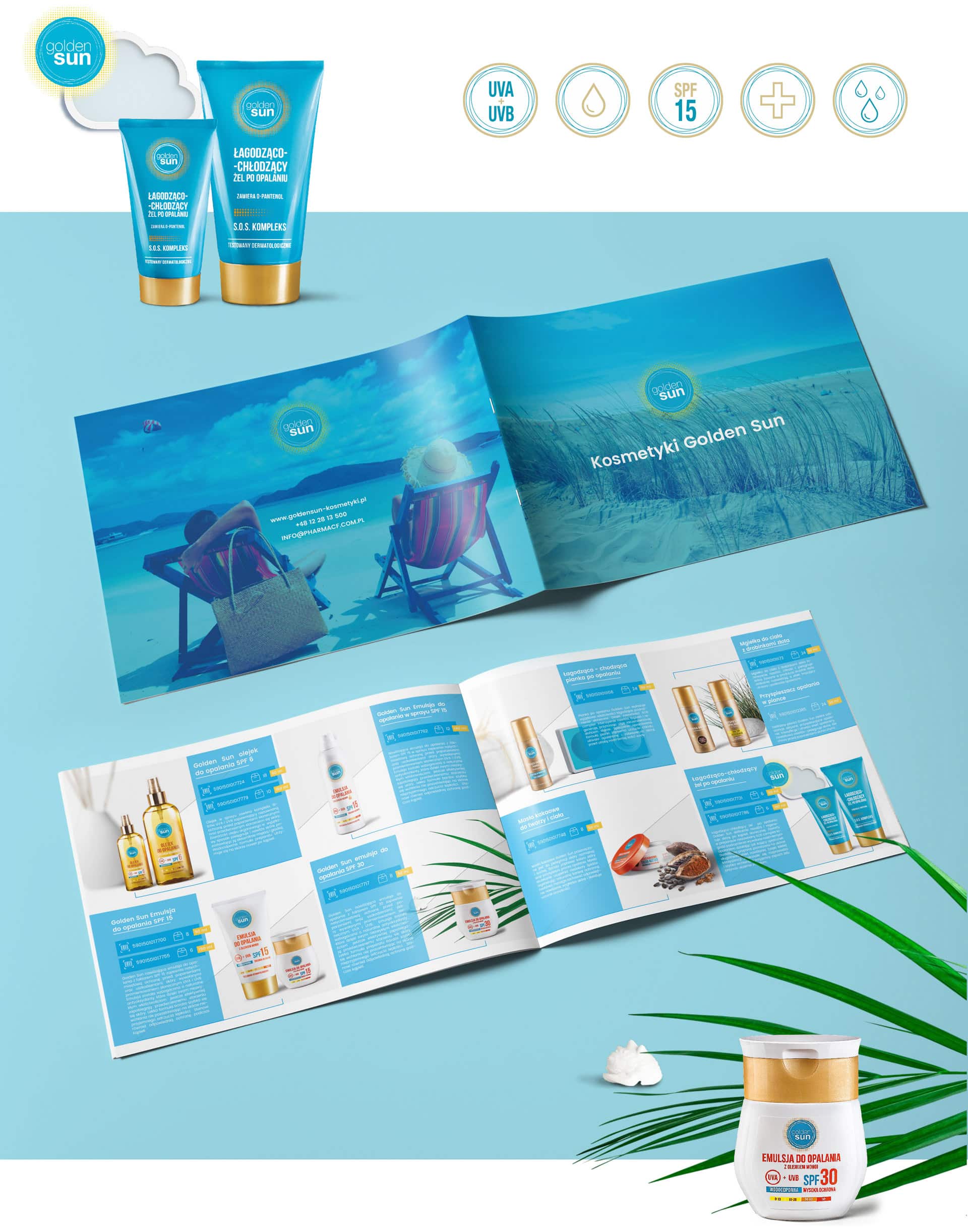 In our studio, for the needs of implementation, we took several hundred photos of both products, their compositions and sets, as well as elements that complement the visual identity of the brand. Product photography focused on the arrangement and shots emphasizing the intended use of the products – providing sun protection for users.